Fancy competing in a hilarious set of gladiator style games, all played on top of the range inflatables?
If you have players that can't take part, they can still feel part of the action as the arena offers 360 degree views of all the fun!
Please call us now on 0121 323 1000 to book your inflatables experience!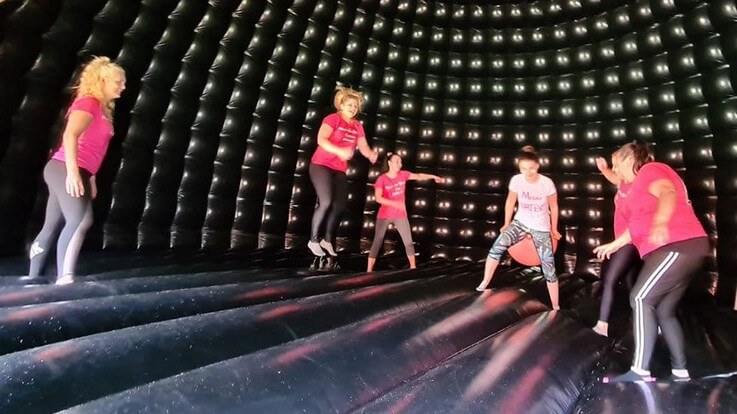 Inflatable Disco Dome
Dance and bop in the Disco Dome!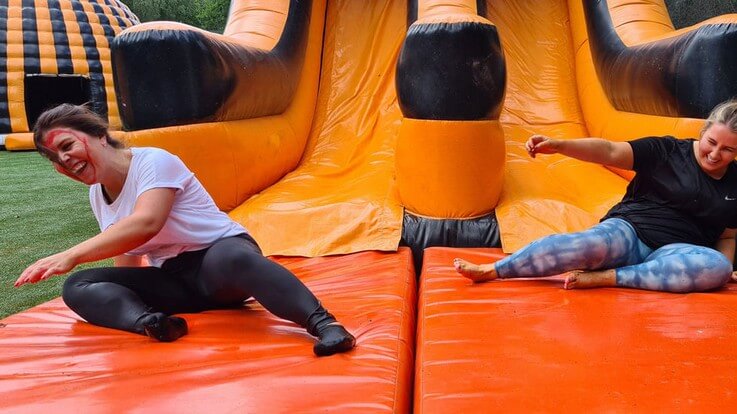 Inflatable Assault Course
Take on our 45m inflatable assault course challenge!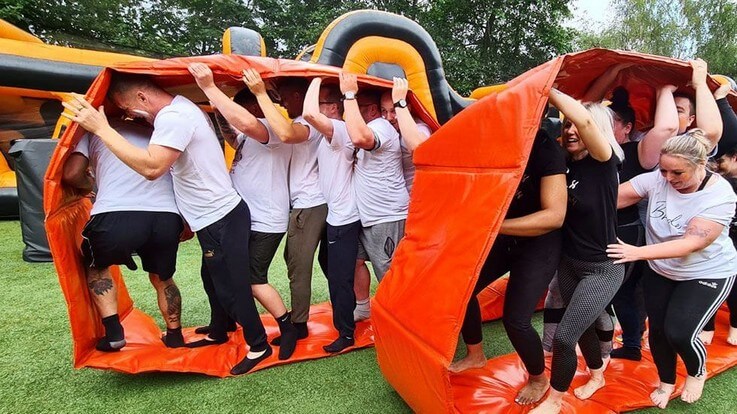 Caterpillar Tracks
Co-ordinate the Caterpillar Trax!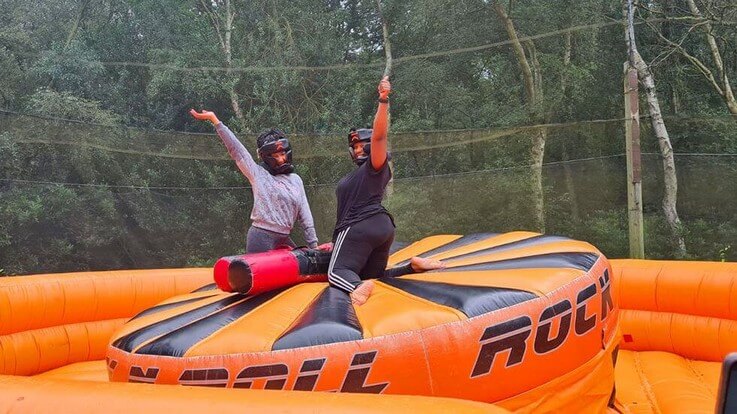 Inflatable Rock N Rolla
Duel on the RocaRolla Gladiator Platform!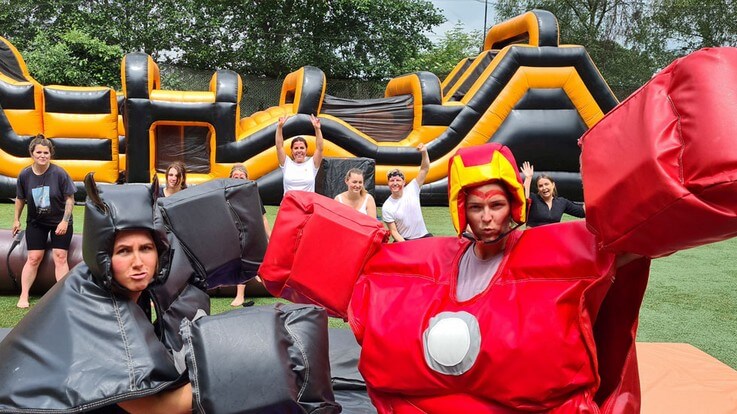 Inflatable Sumo Suits
Wrestle in Superhero Sumo suits!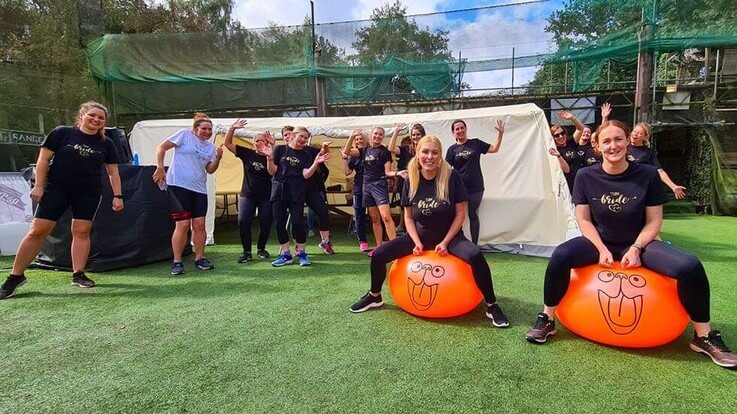 Space Hopper Racing
Race on retro Space Hoppers!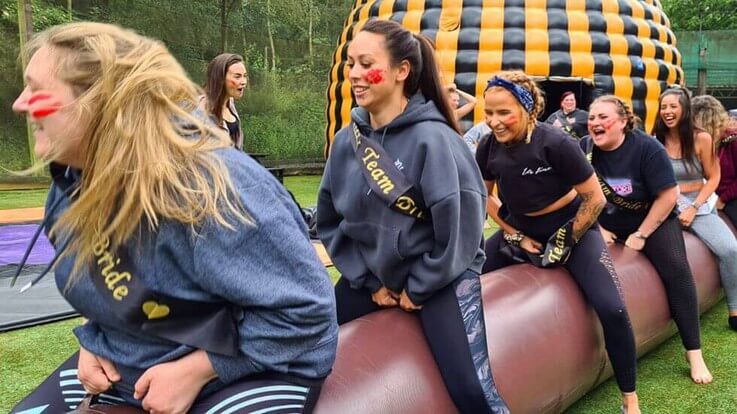 Wobbly Sausage Racing
Ride the Wobbly Sausages!