Experience our award winning movie set paintball game zones including Rescue Rambo, operation Diamond, Hanoi Hilton, Missile Convoy, and West World!
Please call us now on 0121 323 1000 for the ultimate paintballing experience!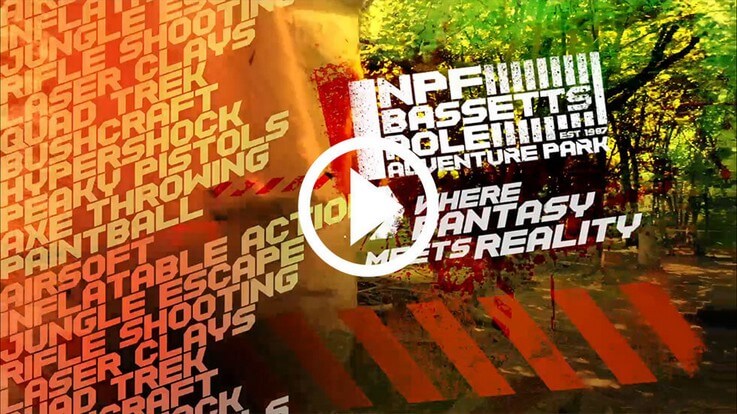 Rescue Rambo
Battle your way along our dense jungle trails to reach the heavily defended bamboo settlement, protected by fortified gulleys and look out towers..
Take out the opposition manning the exterior defences, cross the bridges and move quickly through the village huts, using stealth to overpower the enemy.
OPERATION DIAMOND
Search for the hidden smuggled diamond stash in the rebel compound.
Protect the fuel dump & arms cache from enemy fire and then go and storm the enemy command tent. Are you brave enough to take out the enemies comms then grab the flag and return it victoriously to base - before your time is up?
Hanoi Hilton
The ultimate "Nam-style" game map
A heavily defended jungle stockade area with authentic bamboo built command huts, officers barracks and watchtowers!
Lock and load your weapons & enter Hanoi Hilton - move through the deep fern cover - perfect for the Sniper in you! Check in at your leisure, check out under fire!
West World
Welcome to West world!
Three action zones in one, centred around our authentic wild west town complete with a two storey saloon, graveyard and gunfight zone!
Launch an offensive from the indian reservation area to sieze control of the grand canyon pass then battle it out on the streets of tombstone before attacking the enemies base - located deep in th forbidden zone, on the far side of town..
MISSILE CONVOY
Acropalypse Now!
Kim Yung un and the Don have had a dispute over who's got the worst hairstyle and now their warheads are raised with their missiles primed ready for launch!
Can you prevent hairmageddon by disarming the diminutive despots payload or decoding the dons computer launch codes.. Before their barbaric dispute wreaks havoc throughout the free world!
Bridge Invasion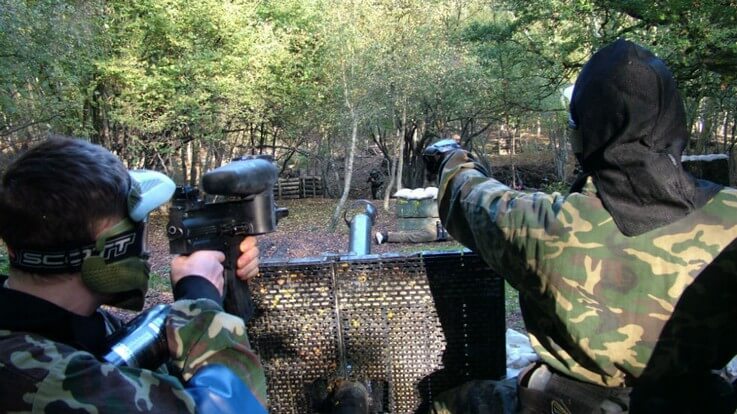 One of our longest running action scenarios set on the wooded slopes of a water filled revine forming a natural barrier running directly through the centre.
Can your team battle across one of the bridges to take control of both sides of the revine, before launching a final attack on the enemies flag base.
CQB Black ops semi-indoor Paintball!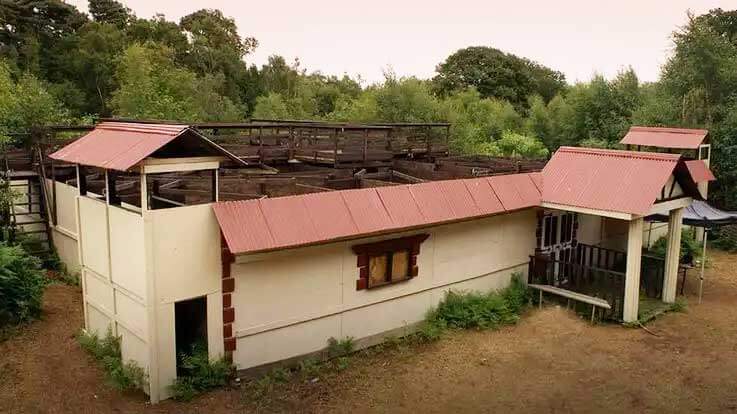 The ultimate in Adrenaline fuelled "SAS style" Close Quarters paintball Battle.
Undertake your toughest mission yet - play SWAT Experience Paintball in our purpose built mansion house battle zone. Experience specially designed rooms, corridors and dead ends, built to stimulate and disorientate your senses - creating a heart poundingly intense playing experience - unique to NPF Bassetts pole!
Stronghold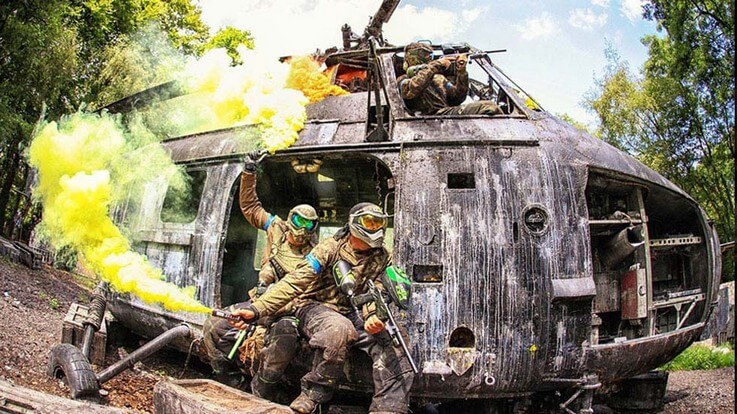 Battle your way through open woodland terrain to the heavily fortified military compound.
Take over the Strongholds surrounding buildings and deploy your team from the Black Hawk helicopter before storming The main Stronghold gates . Overcome its exterior defences then search and destroy any hostile forces you encounter as you retake the compound.
lost world
Sunlight and shadows dance across the surface of a water filled lagoon, surrounded by ancient ruins and woodland barricades in our lost world action zone.
This enourmous water filled bomb crater is the centrepiece of some fantastic natural terrain bordered by a dried out stream on one side and only crossable via a narrow land bridge through the centre.
Ready for the ultimate paintball experience?
Choose a paintball activity below. Your mission awaits at NPF Bassetts Pole, Birmingham!